LOOK INTO THE FUTURE OF IN-FLIGHT COMMUNICATION
On September 22, Daniel Schultz Senior Manager Inflight from Deutsche Telekom, will participate in an exclusive pre-conference event for the APEX Expo on board of the Lufthansa Flight LH424. The special A350 flight from Munich to Boston, this year location of the APEX expo, features a Flying Lab event organized by Lufthansa and Lufthansa system in association with The Airline Passengers Experience Association (APEX).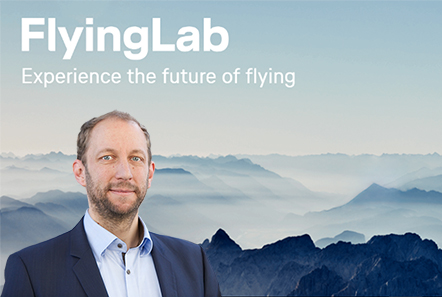 The FlyingLab is Lufthansa's open innovation platform. Together with experts and partners, the airline is making the impact of digitalization on all walks of life both visible and tangible. The FlyingLabs on board aircraft are composed of two parts: the conference itself and product testing. Passengers will be invited to live-stream six 15-minute presentations using their personal electronic devices. The talks will be given on board by various industry leaders, but to make sure people can watch from wherever they are in the aircraft cabin. During the presentations, passengers can use their devices to send questions to the speakers, which will be answered live after the presentations. On FlyingLab flight LH 424, everything revolves around the future of mobility, innovation in passenger comfort and state-of-the-art aviation technology.
Besides Daniel Schultz, who will look into the future of in-flight communication, the in-flight speaker lineup includes cofounder and CEO of Jetlite, Dr. Achim Leder, who will discuss human-centric lighting"; Anaïs Marzo, head of Aircraft Interiors Marketing at Airbus, on the A350 cabin experience; and Klaus Steinmeyer, VP Strategy, Products and Programs for Recaro, with a presentation called "Seating Experience – The Next Level" and Anish Chand, director of Customer Experience Star Alliance Services GmbH, will give a talk titled "Know Me… All the Way."
In addition to these presentations passengers, will have the opportunity to try out innovation products and travel gadgets on board.
To participate in this exclusive in-flight event, merely book a ticket for flight LH 424 from Franz Josef Strauß Airport Munich (MUC) to Boston Logan International Airport in Boston (BOS) on September 22, 2018.
For more information about Lufthansa Flying Lab please click here.